Where all Dogs Matter.
That is our motto at Old North Canine Rescue
Monetary Donations
Every dog has the potential to be that one perfect dog for that one perfect family. As a team comprised of animal lovers who believe the world is a better place with dogs in it, we want to make sure that every dog is given the chance to let their personality shine through and find their own happily ever after.
Fostering will allow us to help our canine companions in need but we simply cannot rescue and foster them without proper funding. Quite simply, WE NEED YOU to save them. As a 501 (c)(3) nonprofit, all donations are tax deductible.
Roxy's Legacy: Project Spay/Neuter
Donations can be made at the "gofundme" link below
More information can be found here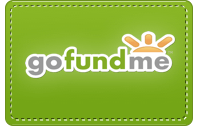 Sponsor
All dogs and puppies desperately need funds for their medical care! Please consider a donation!
Sponsor full or partial amount of the $90 adoption fee at Burlington Animal Shelter. Please indicate the name or ID# of the shelter dog you would like to sponsor when making your payment via PayPal
Pledge for medical treatment – when a dog has an emergency medical need or requires ongoing medical care, you can make a donation for that dog's treatment. Please indicate the dog's name when making your payment via PayPal.
Supplies
Food and Supply Donations – give us a call and we can pick them up!
Crates
Bedding (Blankets, Dog Beds, Towels)
Food & Treats
Food and Water Dishes
Toys (Kongs, Antlers, Balls)
Check out our Amazon wish list here!
We also have a wish list at DogSupplies